For over 100 years, construction liens in Oregon has given anyone who constructs improvements on property, supplies materials, rents equipment or provides services for improvements has a right to collect payment from the property if they are not paid.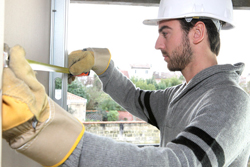 If you, as a contractor, are not paid or does not pay the subcontractors, laborers, material suppliers, or equipment rental companies, those persons may claim a lien against the property. The purpose of this is to ensure that people are paid for the value that they add to someone else's property. General contractors, subcontractors, employees, material suppliers and equipment rental companies that do not receive payment can claim liens. Even if the property owner pays the general contractor in full, the subcontractors, employees and others may not be. Property owners can be forced to pay the lien holder or face a potential court order to sell the property for payment. Furthermore, property owners can be liable if the general contractor does not pay subcontractors and the rest of the employees.
A contractor who contracts directly with a residential property owner or sells a new residence directly to the owner must provide an Information Notice to Owner about Construction Liens because it explains Oregon lien law and gives steps that property owners can take to protect themselves. Conversely, subcontractors, employees, material suppliers and equipment rental companies must provide a Notice of Right to a Lien to property owners. The purpose of this is to let the property owners know that a lien could be placed on them, which as property owners, is a very serious matter. The lien allows even subcontractors to file a lien on the property owners and unfortunately, property owners cannot file complaints against subcontractors because there must be a contract between the two parties in order for one to file against the other.
If you are in need of a General Contractor License Oregon contact A1 Contractor Services today. We're an experienced General Contractor License Oregon assistance company with competitive pricing.Contact us today to get a Oregon contractors license assistance.
---
Additional Resources:
Get a Contractors License the RIGHT WAY! Call Us
(916) 394-1601