Anyone who works for compensation in any construction activity in the state of Oregon is required to be a licensed contractor.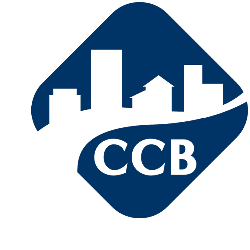 The first step in becoming licensed is to complete the prerequisite training and pass the Construction Contractors Board's statewide test. Whoever is taking the test becomes the Responsible Managing Individual (RMI). Afterwards, you must file your assumed business name, corporation or LLC at the Oregon Corporation Division and submit a CCB (Construction Contractors Board) surety bond in the required amount. At this time, you will be required to provide proof of general liability insurance in the required amount and show proof of worker's compensation and other employer account numbers if applicable.
Lastly, you must submit a completed CCB application with the $325 fee for two years. Filling out the application is pretty easy with the step-by-step presentations. There are different methods of filling out the application depending on your type of business entity: sole proprietor, corporation, Limited Liability Company, Limited Liability Partnership, partnerships or joint ventures, Limited Partnerships and trusts.
New licensees are required to complete 16 hours of training on law and business practices. The RMI who takes the course must be the owner in the business or a designated employee and exercise management or supervisory authority over the construction activities can take the test instead. The training and testing is valid for 24 months from the date the training was completed. The training manual is based on the 10th edition Oregon Contractors Reference Manual. The test is made up of 80 multiple choice questions on Business Practices and Law and costs $85. In order to pass, you must answer 56 questions correctly (70%). After successfully passing the test and becoming licensed to be a contractor, there is a continuing education program for residential and commercial contractors. It began in 2007 to work with industry and other stakeholders to develop administrative rules to clarify and enhance contracting requirements, procedure and rules.
If you are in need of a contractors license contact our contractor license Oregon assistance company A1 Contractor Services today. We're an experienced Oregon contractor licensing assistance company with competitive pricing. Contact us today on how to get a contractors license in Oregon.
---
Additional Resources:
Get a Contractors License the RIGHT WAY! Call Us
(916) 394-1601