Get Your California Contractor License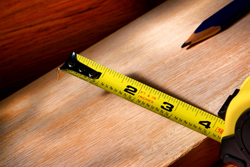 The California Contractor License Board protects consumers by licensing and regulating California's construction industry. There are about 300,000 licensed contractors in the state of California, in 43 different licensing classifications, that own the California State Contractors License. The CSLB's Statewide Investigative Fraud Team (SWIFT) works to eliminate unlicensed contractors working in California. Undercover sting and sweep operations are conducted weekly around the state. SWIFT encourages you to report unlicensed activity.
A1 Contractor Services, LLC will provide the following State Contractor Services for licensure to bid work in the State of California:
Contractor license application processing –
California State Contractors License School: Study Program with CD Study Guides
Exam Prep Includes Sample Questions for California State Contractors License Exam
Over the Counter Service
Classification determination request
Document filing and retrieval from the California Contractors License Board, Secretary of State, and the Franchise Tax Board.
File Articles of Incorporation
Revive suspended corporations including Franchise Tax Board tax filing.
Limited Partnership and Limited Liability Corporation filings.
Research and reserve corporation name.
Contractors license researched and verification requested by attorneys.
Resident agent service for contractors and out-of state corporations.
Evaluate and file contractors license applications.
Provide sealed license verifications for licensing reciprocity
License Renewals
A1 Contractor Services, LLC specializes in guiding contractors through the complex process of obtaining a California contractor license, ensuring they are fully prepared to bid on and undertake projects within the state. The application process for a California contractor license is intricate and involves several crucial steps. Initially, applicants must determine their specific classification, as California offers various license types catering to different trades. Once the classification is identified, applicants need to prepare and submit an extensive application package to the California State License Board (CSLB). This package includes verification of experience, a detailed background check, and proof of financial solvency, which are essential to demonstrate the contractor's capability and reliability.
A critical component of the application is the experience documentation, where the contractor must provide proof of at least four years of relevant experience in the last ten years. This experience must be verified by a qualified individual who can attest to the contractor's skills and expertise. Additionally, the applicant must pass two examinations: the Law and Business exam, which covers topics such as business management and legal aspects of contracting in California, and a trade-specific exam relevant to their classification. A1 Contractor Services, LLC assists in the preparation for these exams, providing study materials and resources to ensure a higher chance of success.
Furthermore, the application process requires applicants to have a bond and, in some cases, workers' compensation insurance, ensuring financial responsibility and protection for employees. Once the application is submitted, the CSLB reviews it, which can take several weeks or months. During this period, A1 Contractor Services, LLC offers continuous support and guidance, helping contractors navigate any additional requests or clarifications from the CSLB. Upon approval, contractors are granted the license, empowering them to legally bid and perform construction work in California. This licensure not only enhances their credibility but also opens doors to larger and more lucrative projects, significantly contributing to their professional growth and success in the competitive construction industry in California.
Additional California Contractors License Help and Prep:
City/County Business license
Permit Information
Replace the RME/RMO
New Entity registration
Address/name change
If you are in need of a California contractor license and want California Contractor License Prep, contact us today. We're an experienced California contractor license prep and assistance company with competitive pricing. Contact us today and we'll ease the stress of dealing with state agencies to get your California State Contractors License from the California Contractors License Board.
Additional Resources
Get a Contractors License the RIGHT WAY! Call Us
(916) 394-1601