Get a Contractors License in California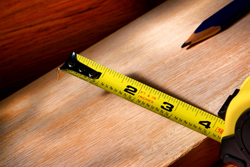 The California Contractor License Board protects consumers by licensing and regulating California's construction industry. There are about 300,000 licensed contractors in the state of California, in 43 different licensing classifications, that own the California State Contractors License. The CSLB's Statewide Investigative Fraud Team (SWIFT) works to eliminate unlicensed contractors working in California. Undercover sting and sweep operations are conducted weekly around the state. SWIFT encourages you to report unlicensed activity.
A1 Contractor Services, LLC will provide the following State Contractor Services for licensure to bid work in the State of California:
Contractor license application processing
California State Contractors License School: Study Program with CD Study Guides
Exam Prep Includes Sample Questions for California State Contractors License Exam
Over the Counter Service
Classification determination request
Document filing and retrieval from the California Contractors License Board, Secretary of State, and the Franchise Tax Board.
File Articles of Incorporation
Revive suspended corporations including Franchise Tax Board tax filing.
Limited Partnership and Limited Liability Corporation filings.
Research and reserve corporation name.
Contractors license researched and verification requested by attorneys.
Resident agent service for contractors and out-of state corporations.
Evaluate and file contractors license applications.
Provide sealed license verifications for licensing reciprocity
License Renewals
Additional California Contractors License Help and Prep:
City/County Business license
Permit Information
Replace the RME/RMO
New Entity registration
Address/name change
If you are in need of a California contractor license and want California Contractor License Prep, contact us today. We're an experienced California contractor license prep and assistance company with competitive pricing. Contact us today and we'll ease the stress of dealing with state agencies to get your California State Contractors License from the California Contractors License Board.
Additional Resources
Get a Contractors License the RIGHT WAY! Call Us
(916) 394-1601