Different Classifications of California Contractors License
In order to work as a contractor, a California contractors license must be obtained. The California Contractors State License Board (CSLB) regulates licensure to contractors. Each trade is organized into a particular class of contractor license. Licensed contractors may add another classification by applying and going through an examination process.
Three main classifications
Contractor licenses are categorized into three main classifications.
Classification A: general engineering contractors. This category includes contractors who work primarily on projects requiring specialized engineering knowledge and skill. This may include projects involved in the following;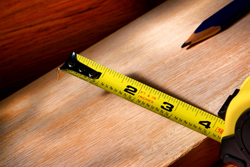 Irrigation, drainage
Water power, water supply
Flood control
Inland waterways
Harbors, docks and wharves
Shipyards and ports
Dams and hydroelectric projects
Levees, river control and reclamation works
Railroads
Parks, playgrounds and other recreational works
Highways, streets and roads
Tunnels and bridges
Overpasses, underpasses and other similar works
Airports and airways
Pipelines and other systems for the transmission of petroleum and other liquids or gaseous substances
Refineries, chemical plants and similar industrial plants requiring specialized engineering knowledge and skill
Powerhouses, power plants and other utilities plants and installations
Sewers and sewage disposal plants and systems
Waste reduction plants
Mines and metallurgical plants
Land leveling and earthmoving projects, excavating, grading, trenching, paving and surfacing work
Cement and concrete works in connection with the above mentioned fixed works
Classification B: general building contractor. This classification includes two subclassifications of individuals who work building structures. The first sub classification includes individuals who are:
Building a whole structure or a partial connection with any structure
Currently building structures, or structures to be built in the future
Building structures for the support, shelter and enclosure of persons, animals, chattels, or moveable property of any kind. This construction must use at least two unrelated building trades or crafts.This sub classification does not include individuals who merely provides the supplies necessary for the building of structures.
The second sub classification includes individuals who may not specifically be constructing structures, but are otherwise involved in general building. To qualify for this California contractors license, individuals must primarily work on framing or carpentry. It is also possible to qualify for this license if the primary work is not framing or carpentry but instead involves at least two other unrelated building trades or crafts. The contractor may not count framing or carpentry in the calculation of the two unrelated trades necessary for this qualification.
Individuals may also take on a contract that does not primarily involve structural construction or framing or carpentry, so long as the contractor holds the necessary license classification or subcontracts with a contractor with the necessary license to perform the work.This classification of license is not suitable for work relating to "C-16" Fire protection projects unless the contractor holds the necessary license or works with someone who does (details in Section 7026.12 of the Water Code).This classification of license is not suitable for work relating to well drilling unless the contractor holds the necessary license or works with someone who does (details in Section 13750.5 of the Water Code).
Classification C: specialty contractor. This classification is a little bit of a catchall. There are over 40 subclassifications with a wide range of types of work. Specialty contractors may work on projects within their sub classification in accordance with the standards of their trade. Specialty contractors may use subcontractors or personal employees to complete supplemental work. Below is a full list of all subclassifications.
C-2 – Insulation and Acoustical Contractor
C-4 – Boiler, Hot Water Heating and Steam Fitting Contractor
C-5 – Framing and Rough Carpentry Contractor
C-6 – Cabinet, Millwork and Finish Carpentry Contractor
C-7 – Low Voltage Systems Contractor
C-8 – Concrete Contractor
C-9 – Drywall Contractor
C10 – Electrical Contractor
C11 – Elevator Contractor
C12 – Earthwork and Paving Contractors
C13 – Fencing Contractor
C15 – Flooring and Floor Covering Contractors
C16 – Fire Protection Contractor
C17 – Glazing Contractor
C20 – Warm-Air Heating, Ventilating and Air-Conditioning Contractor
C21 – Building Moving/Demolition Contractor
C22 – Asbestos Abatement Contractor
C23 – Ornamental Metal Contractor
C27 – Landscaping Contractor
C28 – Lock and Security Equipment Contractor
C29 – Masonry Contractor
C31 – Construction Zone Traffic Control Contractor
C32 – Parking and Highway Improvement Contractor
C33 – Painting and Decorating Contractor
C34 – Pipeline Contractor
C35 – Lathing and Plastering Contractor
C36 – Plumbing Contractor
C38 – Refrigeration Contractor
C39 – Roofing Contractor
C42 – Sanitation System Contractor
C43 – Sheet Metal Contractor
C45 – Sign Contractor
C46 – Solar Contractor
C47 – General Manufactured Housing Contractor
C50 – Reinforcing Steel Contractor
C51 – Structural Steel Contractor
C53 – Swimming Pool Contractor
C54 – Ceramic and Mosaic Tile Contractor
C55 – Water Conditioning Contractor
C57 – Well Drilling Contractor
C60 – Welding Contractor
C-61 – Limited Specialty
ASB – Asbestos Certification
HAZ – Hazardous Substance Removal Certification
There are many different types of California contractors license and choosing the right one depends on many different variables.
Get the Right California Contractors License You Need
At A1 Contractor Services, LLC, we provide the best and complete California contractors license application packages. We make it easy for you to get the right contractors license you need so give us a call at (916) 394-1601 to discuss license packages.
Get a Contractors License the RIGHT WAY! Call Us
(916) 394-1601