Oregon law requires contractors to have general liability insurance and the minimum amount is determined by the contractor's license endorsement.
The general insurance is a contract between the contractor and an insurance carrier to reimburse a third party, such as a consumer, for property damage or personal injury loss caused by the contractor. It is important to remember that it does not provide reimbursement to a third party for poor work or construction defects.
Oregon law also requires contractors to carry surety bonds, which will basically pay the consumer in a situation that the contractor doesn't. The purpose of the bond is for consumer protection so whenever a property owner files a CCB complaint against a contractor for breach of contract or improper work, the CCB orders a contractor to pay money to the complaint and if the contractor fails to do so, the surety bond will.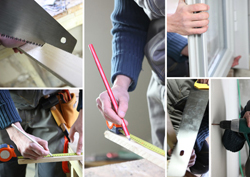 Surety bonds and general liability insurance are not the same things. The surety bond is exclusively for complaints filed with the CCB for dispute resolution purposes. It covers negligent or improper work or breach of contract. In order to receive money from a complaint, a consumer must file a complaint with CCB, not the bonding company. When filing a complaint for property damage or personal injury caused by the contractor, the consumer must file a complaint directly with the insurance company.
Workers compensation insurance, instead of surety bonds and general liability insurance, covers employees directly whenever they are injured on the job. When contractors are being hired, they need to make sure they are licensed, insured and bonded. If one of these criteria is missing, the contractor should not and will not get hired. Although there is a problem with the rising costs of general liability insurance premiums and often time's contractors have difficulty obtaining insurance, the CCB has made this issue one of its top priorities. The CCB has joined with state agencies, the insurance industry, construction associations and other stakeholders to work on this issue.
If you are in need of a contractors license contact a contractor license in Oregon assistance company A1 Contractor Services today. We're an experienced Oregon contractor licensing assistance company with competitive pricing. Contact us today on how to get a contractor license in Oregon.
---
Additional Resources:
Get a Contractors License the RIGHT WAY! Call Us
(916) 394-1601