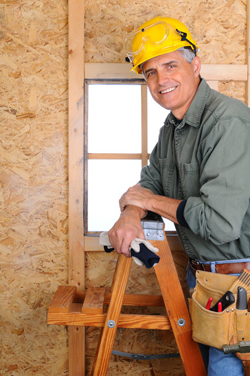 There are three different classifications that the Nevada State Contractors Board issues licenses for.
Class "A" is for a General Engineering Contractor, which is in connection with fixed work requiring specialized engineering and knowledge and skill. Class "B" is for a General Building Contractor, which is in connection with the construction or remodeling of buildings or structures for the support, shelter and enclosure of persons, animals, or other movable property of any kind. Class "C" is for a Specialty Contractor. Within this class, there are 36 separate primary classifications for contractors whose construction may require special skills.
As a contractor, you can obtain a license in any of the specialty classifications you are qualified for. A separate license is required for each primary classification and multiple sub classifications within the same primary classification can be combined under one license. A full list of class "C" classifications is available online at Nevada State Contractors Board but some of which include: carpentry, maintenance and minor repairs; painting and decorating; concrete contracting; elevation and conveyance and many more.
In order to apply for a license, you must obtain an Application for a Contractor's License from any office of the Nevada State Contractors Board or via the website and fill everything out. You must submit all required documents together to avoid delays. Your license will not be issued until all requirements have been met. The following documents must be submitted with the application:
all reference certificates
detailed resume of experience
financial statement
background disclosures
An application processing fee of $300 must be submitted as well. After approval, you will be required to submit a biennial license fee of $600 for each application, and submit the required license bond in the amount indicated on your approval letter and submit proof of compliance with Industrial Insurance Workers Compensation.
If you are in need of a Nevada contractors license contact us today. We're an experienced Nevada contractor licensing assistance company with competitive pricing. Contact us today and we'll ease the stress of dealing with state agencies to get your contractor license. Contact us today on how to get a contractor license Nevada.
Additional Nevada Contractor License Resources:
Get a Contractors License the RIGHT WAY! Call Us
(916) 394-1601