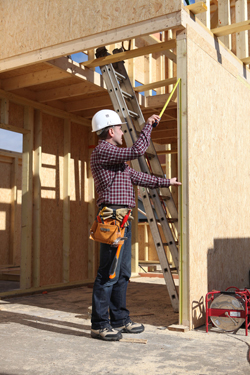 In order to be a contractor license Nevada, you must be experienced and equipped with the certain skills necessary to manage the every day of activities of a construction business. If you do not have such knowledge, someone else with the necessary experience must represent you. Either you or the qualifying individual posed to represent you must have had, within the ten years before filing of the application, at least four full years of experience at one of the following levels:
Journeyman (those who have successfully served under another's employ)
Foreman (those who served as a leader of a crew)
Supervisor (those who were in charge of a particular department)
Contractor in the classification for which you are applying

Nevada State contractors Board requires that any business or person that constructs or alters any building, highway, road, parking facility, railroad, excavation or other structure in Nevada be licensed. Whether you are an individual or part of a general partnership, limited partnership, corporation or a joint venture, you must be licensed before submitting bids.
Unlicensed contracting is a crime in Nevada. The first offense is a misdemeanor and subject to a fine of no more than $1,000 with the possibility of imprisonment in the county jail for no more than 6 months. The second defense is a gross misdemeanor and subject to a fine of at least $2,000 but no more than $4,000 and further imprisonment in the jail for no more than 1 year. The third offense is a category E felony, which means a fine of at least $5,000 but no more than $10,000 and imprisonment in the state prison for at least 1 year but no more than 4 years. License requirements were determined in order to protect property owners from incompetent or dishonest contractors. A valid license is the first indication to your employer that you are qualified to do the job.
If you are in need of a contractor license Nevada contact us today. We're an experienced Nevada contractor licensing assistance company with competitive pricing. Contact us today and we'll ease the stress of dealing with state agencies to get your contractor license. Contact us today on how to get a contractor license Nevada.
Additional Nevada Contractor License Resources:
Get a Contractors License the RIGHT WAY! Call Us
(916) 394-1601