After a consumer files a complaint against a licensed contractor in the state of Nevada, an investigator employed by the Board will examine the alleged violations and decide if there are workmanship issues that require an onsite visit.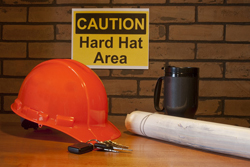 If a jobsite is necessary, the investigator will notify the contractor and the consumer within 10 days of the scheduled date and time. In order for the jobsite investigation to be legitimate, both the consumer and contractor must be present. The investigator will research and evaluate all information gathered through the visit, building codes, plans and specifications, industry standards and other information revealed by either the consumer or contractor. The investigator will then make a decision based on this investigation. If the investigator concludes that the consumer allegations are false and have no merit, the consumer and the contractor will be notified in writing.
If the investigator concludes the allegations to be true, the contractor and the consumer will receive a Notice to Correct enumerating the items requiring correction. This notice is usually sent out within five days of the jobsite visit. The contractor usually has 20 to 30 days to comply with the notice. After expiration date, the contractor will be allowed access to the property to make the appropriate corrections. Failure by the consumer to permit the contractor access to the property may result in dismissal of the complaint. Most complaints are resolved without disciplinary action but if corrective action is needed, formal proceedings will take place. You will be notified of a hearing in a formal document which has to be responded to within 20 days from the date of the mailing. Failure to respond could result in a suspended or revoked license. After the contractor responds in a written manner, a formal hearing, designated by a hearing officer, will be scheduled. Both the contractor and consumer will have about 30 days advance notice of the time and plan of hearing. The consumer is obligated to participate in order to testify to the facts of the case. At the conclusion of the hearing, the Board or the officer will make a decision regarding the violations and the contractor and consumer will receive a copy of the decision and order within 30 days of the hearing.
If you are in need of a General Contractor License Nevada contact us today. We're an experienced General Contractor License Nevada assistance company with competitive pricing. Contact us today and we'll ease the stress of dealing with state agencies to get your contractor license. Contact us today on how to get a contractors license in NV.
Additional Nevada Contractor License Resources:
Get a Contractors License the RIGHT WAY! Call Us
(916) 394-1601