The Economic Loss Doctrine states that economic losses, including costs of repair, lost profits, lost business opportunities, and lost wages, cannot be recovered under a negligence claim unless there are bodily injuries or property damage.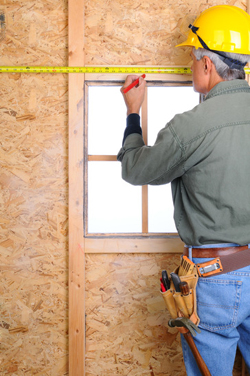 Negligently failing to design, construct, supervise and inspect the construction of property is not valid in the economic loss doctrine unless damage to the body or other property occurred. There have been a number of Supreme Court cases that have applied specific principles in particular situations. These types of cases generally deal with the economic loss doctrine, the existence of independent duties apart from contract and the impact of professional or licensing status of the parties involved. The statute states that an action for defective design or construction is limited to breach of the contract. An action for defective design or construction includes damage or other property or physical personal injury if the damage or injury is caused by the defective design or construction. Property damage does not however include the failure of construction to function as designed or decrease of the value of the constructed property because of the defective design or construction.
Claims regarding emotional distress are not easy to win due to the variability of its causation. To support a cause in emotional distress, the complainant must show the following elements:
outrageous conduct by the defendant;
the defendant's intent to cause, or the reckless regard of the probability of cause and emotional distress;
severe emotional distress and
an actual and proximate causal link between the conduct and emotional distress.
Furthermore, due to the subjective nature of emotional distress, the courts have been wary of opening the doors to these cases. In order for the court to pursue such claims, the plaintiff must show the offensive behavior to be perpetrated within the purpose of inflicting emotional distress or where any reasonable person would have known that such would result.

---
Additional Resources:
Get a Contractors License the RIGHT WAY! Call Us
(916) 394-1601