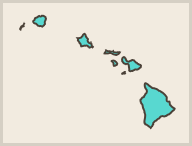 Hawaii has several laws limiting advertisements in content and delivery. Additionally, there are several laws regarding the advertising specifically of contract work. If you're a contractor in Hawaii, make sure you are aware of the advertising guidelines for a contractor's license in Hawaii.
Laws Regarding Contractors
There are several laws outlining the rules regarding advertising as a contractor. The most important rule is that no entity may provide, or advertise as a provider, of contract services without holding the appropriate contractors license in Hawaii (e.g. general engineering, general building, or specialty).
Contractors may not advertise for contract work outside the scope of their license. For example, a licensee classified as an "A" general contractor or as a "B" general building contractor may not do work or advertise for work as a specialty contractor unless that licensee holds additionally license classifications in the appropriate specialty. Individuals with specialty licenses may not work or advertise for work as a contractor in any classification other than those the licensee holds.
Any individual who does work or advertises for work outside his or her license classification is considered to be engaging in unlicensed activity. Anyone who solicits for, negotiates a contract or offers to undertake work on behalf of more than one contractor is themselves considered a contractor and must hold a contractor's license.
Contractor projects that amount to more than $1,000 require a contractor's license in Hawaii. Individuals or entities that perform contracting work that is valued at less than $1,000 are not required to hold a license. When estimating a project's value, the following must be included:
Exceptions to this $1,000 threshold requires a license for any work that involves the following:
Building permits
Electrical work
Plumbing work
Elevator mechanic work
When the work is part of a larger project that is valued at over $1,000
When advertising through the media, the advertisement must include identification information including the name under which the licensee is licensed or his or her trade name. If including a trade name, this name must be filed with the Contractors License Board. The advertisement must also include the license number associated with the entity placing the ad. Media includes but is not limited to:
Magazines
Newspapers
Radio
Television
Internet sources
Yellow pages
General Advertising Laws
Apart from being required to hold a contractor's license in Hawaii in the work for which you are advertising, Hawaii has some additional laws regarding advertising in general. Many laws prohibit inaccurate and dishonest or misleading advertising. False promises or untrue statements are liable to legal action.
Hawaii state law describes deceptive advertising as any advertisement that:
Passes off goods or services as those of another
Is likely to cause confusion or misunderstanding regarding the source, sponsorship, approval, or certification of goods or services
Is likely to cause confusion or misunderstanding regarding the affiliation, connection, or association with, or certification by, another
Is deceptive regarding the geographic origin of goods or services
Indicates that goods or services have sponsorship, approval, characteristics, ingredients, uses, benefits, or quantities that they do not have
Indicates that a person has a sponsorship, approval, status, affiliation, or connection that the person does not have
Misrepresents the physical condition of goods – Such as claiming they are original or new when they are in fact deteriorated, altered, reconditioned, reclaimed, used, or secondhand. Such as claiming that goods or services are of a particular standard, quality, or grade, or that goods are of a particular style or model, when they are not
Makes false or misleading claims regarding the poor quality of the goods, services, or business of another competitor
Advertises goods or services with no intention to sell them as advertised
Advertises goods or services with no intention to supply a reasonable amount to meet expectable public demand – Unless the advertised as of limited quantity
Makes false or misleading statements regarding the reason for, existence of, or amounts relating to price reductions
Generally engages in conduct that similarly creates a likelihood of confusion or misunderstanding
Advertise Through Exposure
Many entrepreneurs aren't as familiar with the internet as their customers may be. How do most people deal with things they aren't familiar with? They avoid the area completely. Unfortunately, business owners and contractors just can't get away with avoiding the internet, and it is here to stay. Big time. So how does one even go about advertising online?
Think of yourself as the customer. If you need a specific service and you aren't sure how to get it done, what is the first thing you might do? Turn to Google. Perhaps you personally would call up a friend, but not everyone is as well-connected as you! Many individuals not only look to Google to find a contractor, but to learn about the specific project they need completed.
When looking through Google results, most people will pick one of the first links that shows up. Why would they look through pages and pages of similar content? So how do you get to the top of that Google results page? Well Google isn't just a passive website aggregator. Google indexes pages and pushes pages with the most relevant content to the top of the search results. The more pages a certain website has, the more chances of someone interacting with your site.
How does a website generate more pages? You have an "About" page, a "Contact" page, etc. what more is there? This is where blogging comes in handy. Sure, the first idea that comes to mind when you think of a blog is a young person with a lot of complaints, but companies can have very useful blogs. Offering content relating to your work is a great way to build a reputation for expertise and makes it more likely for potential customers to come across your website.
It's not enough to haphazardly generate multiple pages with flimsy content. Google values quality as well as quantity. Google has launched a new algorithm targeting websites suspected of generated low quality content to increase Google search result rankings. There are many different ways you can advertise your contractor's license in Hawaii. Staying on top of new techniques will ensure you outlast any competitors.
Hire an Expert to Advertise Your Contractor's License in Hawaii the Right Way
A contractor's application is only the beginning step in establishing a successful contractors business. Knowing how to advertise and implementing different strategies is key to getting ongoing clients. A1 Contractor Services has the experience and resources contractors need to succeed. Give us a call at (916) 394-1601 to learn more about a contractor's license in Hawaii.
Get a Contractors License the RIGHT WAY! Call Us
(916) 394-1601